WE CREATE HEIRLOOM TREASURES
Our pieces meld contemporary Nordic clothing quality principles with the strong workmanship found in Nepal's hand-knitting communities.
We make beautiful treasures for you and your children - with lots of intention, love and care. Our collection of hand-crafted pieces carries the love of grandmothers, embodies the beauty in imperfection and celebrates the skill-level of true craftsmanship.
Shirley Bredal strives to pass down the love, intention and beauty of precious handcrafted heirloom pieces, while upgrading traditional artisan techniques with a beautiful and timeless nordic design.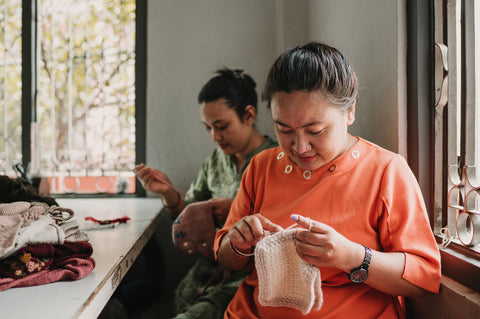 OUR RESPONSIBILITY
We take our responsibility seriously. We are a small team of mothers creating heirloom gems for your little one and yourself. It is a journey for us to become our most sustainable self, that we are constantly working on innovating. We have a responsibility to collaborate in a kind and fair way with the people crafting for us and doing so with the least negative impact on our environment.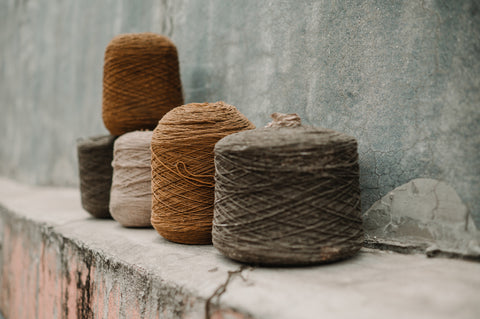 NATURAL FIBERS AND SAFE DYE
We are working against the over-production of polluting plastics within our industry. We prefer using pure natural untreated fibers. We mainly sew and knit using cotton and mulesing-free merino wool. Natural fibers are naturally hypoallergenic, breathable fibers and possess anti-bacterial characteristics. They are also carbon neutral and 100 % biodegradable.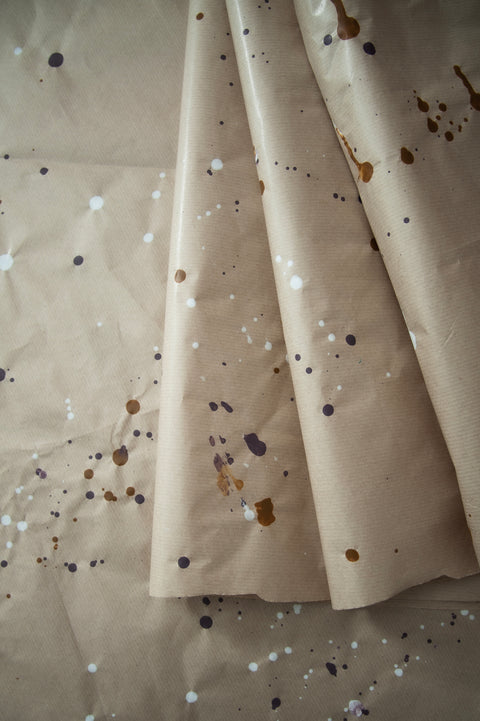 RECYCLING AND WASTE HANDLING
Our webshop packaging is 100 % recyclable and plastic free. We try to use up almost all of our purchased yarn. Our fibers are very precious to us and not inexpensive. We try to make the most of the leftover yarn we have. We upcycle leftover knitting yarn and make beautiful pom poms to wrap up your lovely orders.
RESPONSIBLE SOURCING
We are on a journey to become our most responsible selves. From day one we have used RWS merino wool fibers, which guarantees that our yarns are mulesing-free and the animals are treated well. We need to ensure animal welfare; freedom from hunger and thirst - freedom from discomfort - freedom from pain and injuries and freedom to express normal behavior and to roam around comfortably outdoors.