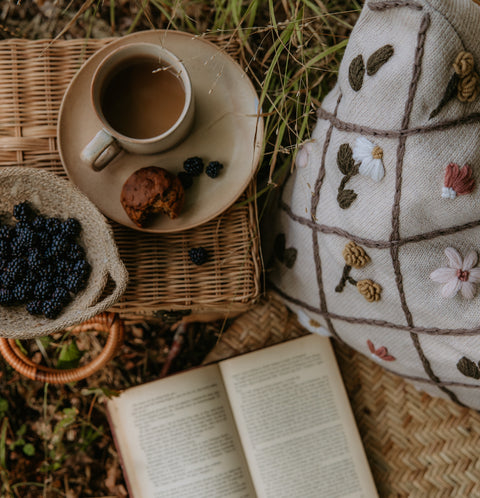 postpartum self-care rituals
Sometimes it's the little things that make the biggest difference. When it comes to your postpartum journey, taking time for yourself with simple self-care rituals will leave you feeling your best for you and your baby.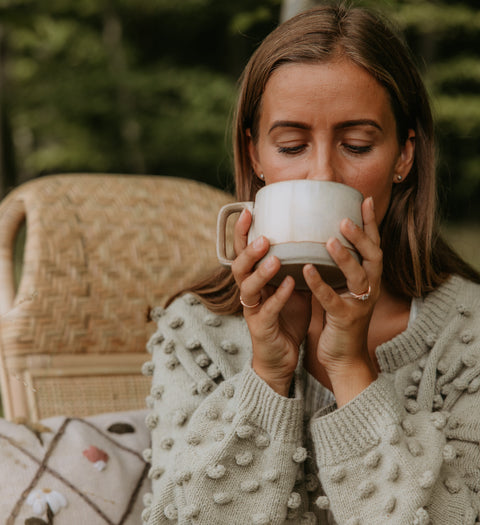 warm up with herbal tea
Deliciousherbal teas are jampacked with vitamins and minerals to kickstart your postpartum healing journey and replenish nutrient stores.
Nettle, ashwagandha, and lemon are a few of our favorites—these natural ingredients help balance mood, relieve stress, and promote a more restful sleep (which is key in those early days of new motherhood)! Pour yourself a cup and enjoy.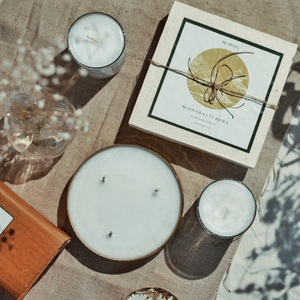 light a candle
When you're newly postpartum, a calm and serene environment supports the emotional well-being of you and your baby.
Light a soothing candle or diffuse your favorite essential oil to envelop your home in an ambiance of rest and relaxation.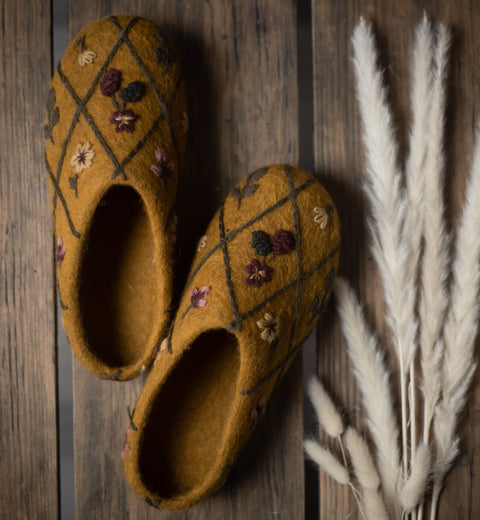 wear comfy socks and slippers
Many cultures believe keeping warm is an important part of postpartum recovery—it encourages healthy circulation and promotes feelings of rest and wellness.
Slip on a pair of comfy socks or slippers as an easy way to bring more warmth and comfort into your day.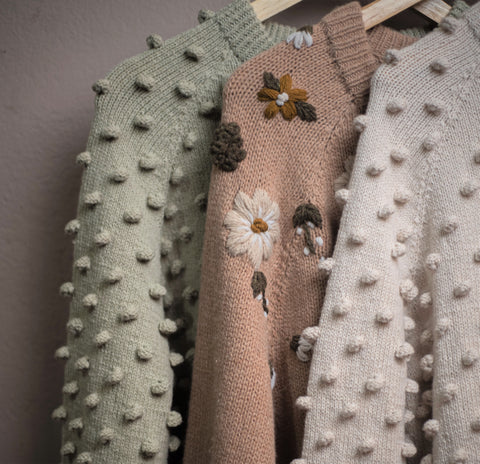 get cozy in soft knits
You've just experienced one of the biggest (and most exhausting) moments of your life—you birthed your baby! New mamas will know that comfort is key in the newborn phase, but it's even better when coziness collides with beautiful design.
Slip into a soft, exquisitely embroidered sweater or a plush knitted cardigan that will make you look and feel happy, warm, and at ease.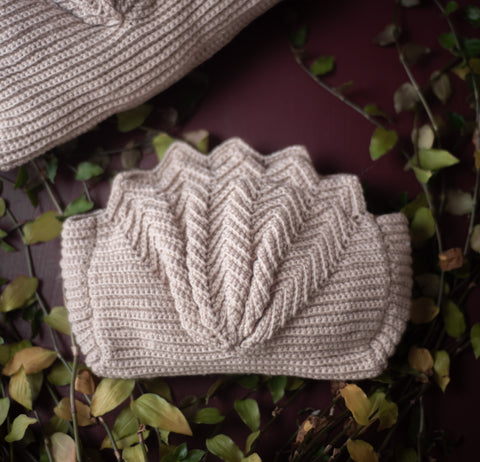 try a simple skincare routine
To say those newborn days are tiring is an understatement, and the last thing you want to think about is pulling together a 12-step beauty routine. Instead, keep things simple with a streamlined skincare routine that will leave you feeling revitalized, awake, and refreshed.
Rinse your face with cold water and pat on your favorite facial oils or moisturizer. A dab of blush, brushed brows, and a swipe of tinted lip balm can leave you fresh and new in a few minutes.
Step 6:
What are simple and special self-care rituals that supported you during your postpartum journey?
Share with us in the comments!