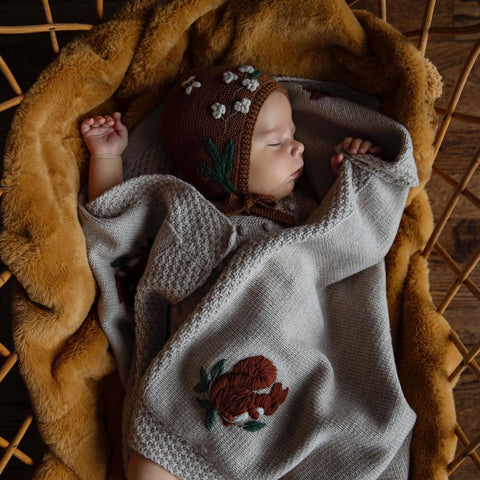 WHAT TO PACK IN YOUR HOSPITAL BAG
You've spent the last few months of pregnancy excitedly preparing for your baby, but when it comes to packing your birth bag it's important to think about what you really need. We compiled a check list of real-life advice from some of the lovely mamas in our online community. Here is what you need to prepare for the big day🤎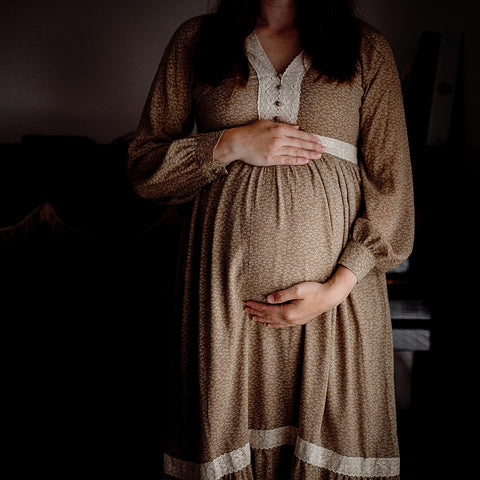 Identification cards and insurance information
Bring photo identification such as a drivers license or passport, and any insurance information you might require depending on where you live. It may be helpful to have a copy of your prenatal medical records as well—double check with the hospital or birth center what type of paperwork you should have on hand.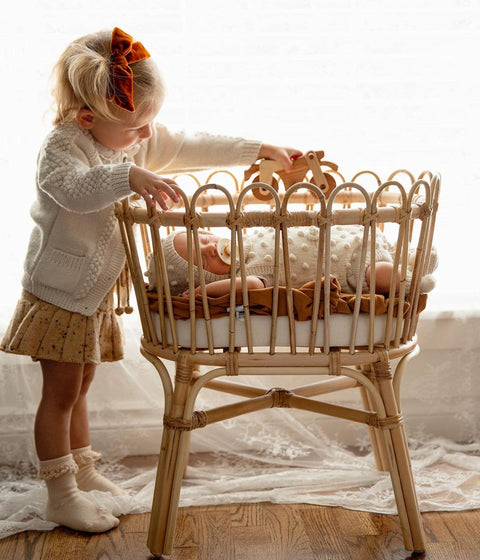 BIRTH PLAN
While birth rarely goes "to plan", it's still comforting to have your birth wishes and preferences laid out for your care team. We suggest printing off a few copies of your birth plan so everyone from the doula to the doctor is on the same page as you when it comes to your birth experience.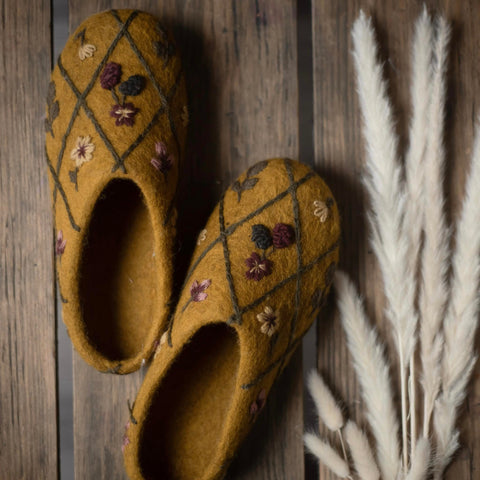 TOILETRIES
Most hospitals and birth centers provide necessities like basic shampoo and soap, but it's nice to have your favorites on hand to make you feel comfortable and at ease. "Where I live the hospital provides most of the necessities, but I still love to pack a hospital bag with my own items," says SB community mama Yana (@little_fingerprints). Pack a small self-care kit with your favorite body wash, shampoo and conditioner, and skincare items. One of our community mamas Hanna (@hannaroosenalm) suggests including "a hairbrush, hairbands, toothbrush, and moisturizer so that you can take care of yourself as well". Caring for yourself is just as important as caring for your new baby.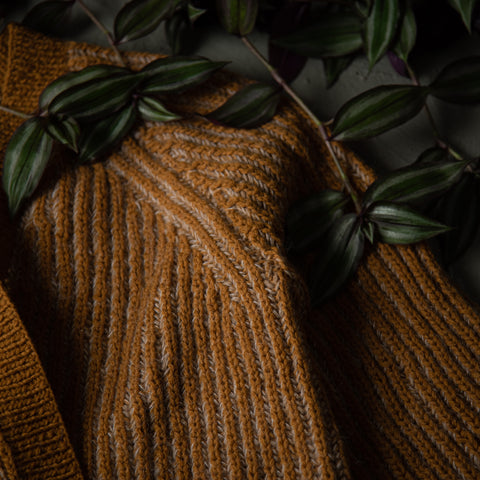 COZY CLOTHES FOR MAMA
"Packing your hospital bag can be tricky, but after three times and this being my fourth, I've already learned a few things. Always make sure mama is happy and comfortable!", says SB community mama Violette (@violetta_tkach). "I take the coziest pajamas or lounge set (with buttons, so it's easy to access when breastfeeding). Also, I always make sure I have slippers or warm fuzzy socks as hospitals always tend to be super cold for my liking." A soft robe is also great for healing and nursing in, while plush slippers will keep your feet warm and cozy on chilly hospital floors.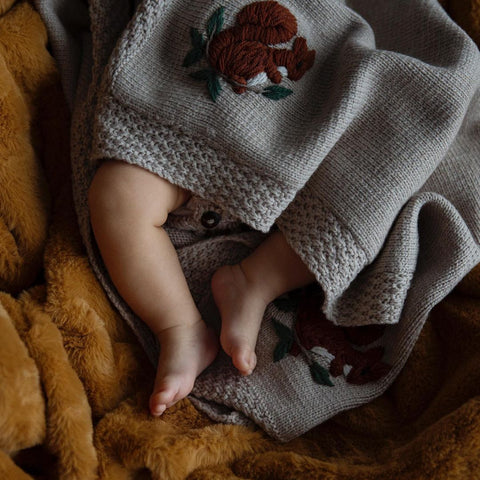 Phone, chargers, and a camera
"Pack a camera and chargers, because you want to remember those moments forever," says Hanna (@hannaroosenalm). We suggest an extra-long phone charger that allows you to access your mobile easily while lying in bed. Also, be sure to bring headphones or ear buds so you can listen to your favorite music during labor and after birth when you're snuggling with your newborn.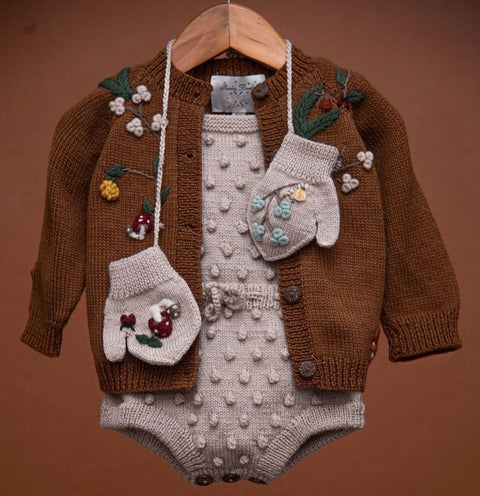 TAKE-HOME OUTFIT
There's nothing quite like that exciting moment when the care team says that you're ready to take your little one home. Celebrate this joyous first milestone with a keepsake "take home" outfit like our embroidered Flora romper or Bubble romper. Be sure to snap some photos of your baby in their special outfit!
PRO TIP🤎
Have a bag ready to go when you're around 36 weeks pregnant, that way you can grab it and GO if things kick off earlier than you expect! Do you have any more must-pack maternity bag essentials to add to our list? Let us know in the comments below!