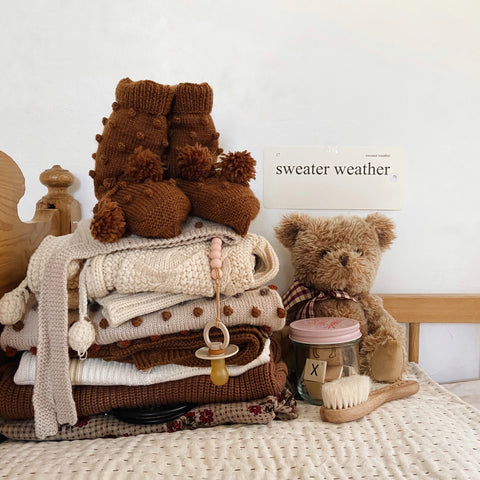 Second-Hand & Upcycling
Social media often makes us feel pressured to always buy new, but we believe there is beauty in buying second-hand, or repairing and upcycling what you already own.
Patch up holes with a fabric that you love, or embroider a small flower over a tear. Try tie-dying a plain onesie with natural pigments from avocado skins or turmeric (this could also be a fun DIY project with the older kids in your life)!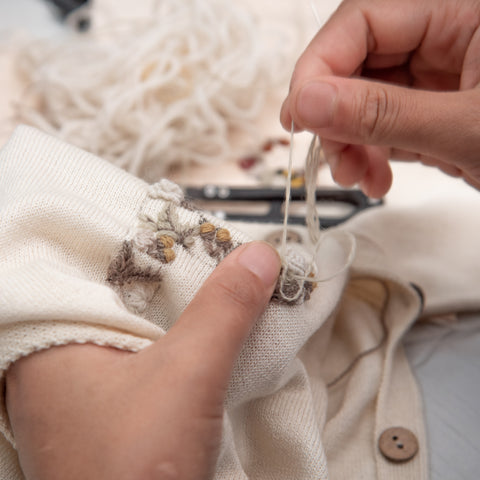 Mending and upcycling your little one's clothes breathes new life into each piece and tells a story along the way.
From patching a tear from a skinned knee or adding your own special embroidery, these are the treasured stories that you will pass down for years to come.
become a member of our facebook family
Buying pre-loved baby clothes is a great way to support other mamas while being more sustainably minded. In the Shirley Bredal Family Facebook Group, you'll find other parents who are looking to buy, sell, and trade their gently loved Shirley Bredal heirloom baby clothes.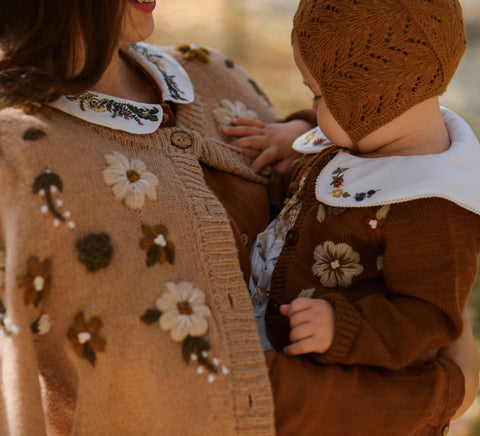 These garments are hand-crafted by one of the 200 women artisans from our studio (many of whom are mothers themselves), and then loved by one mama and ready to be passed down to another.
This mindful cycle of reuse is kind to our planet and is a special way to share your motherhood journey with other parents around the world. 💛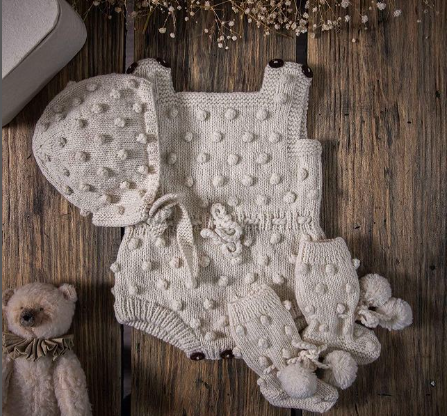 Buying pre-loved baby clothes is a thoughtful way to lower apparel waste and reduce your carbon footprint. This is why we craft high-quality heirloom baby clothing that is made to last for generations. Your clothing should feel as good as looks.